Ru an Zongze, Consul General of China in Brisbane, and his party visited the Pajingo Gold Mine of Yuxin Holdings
近日,中国驻布里斯班总领事阮宗泽一行到访玉鑫控股公司,了解公司帕金戈矿区的生产经营情况。玉鑫公司相关管理人员陪同访问,双方在企业加强安全生产和促进中澳经贸合作方面进行了深入交流。
Recently, the Chinese Consul General in Brisbane, Ruan Zongze, and his party visited Yuxin Holdings Pty Limited to learn about the company's production and operation in the Pajingo Gold Mine. The visit was accompanied by relevant executives of Yuxin Holdings. The two sides had in-depth exchanges on enhancing safe production and promoting China-Australia economic and trade cooperation.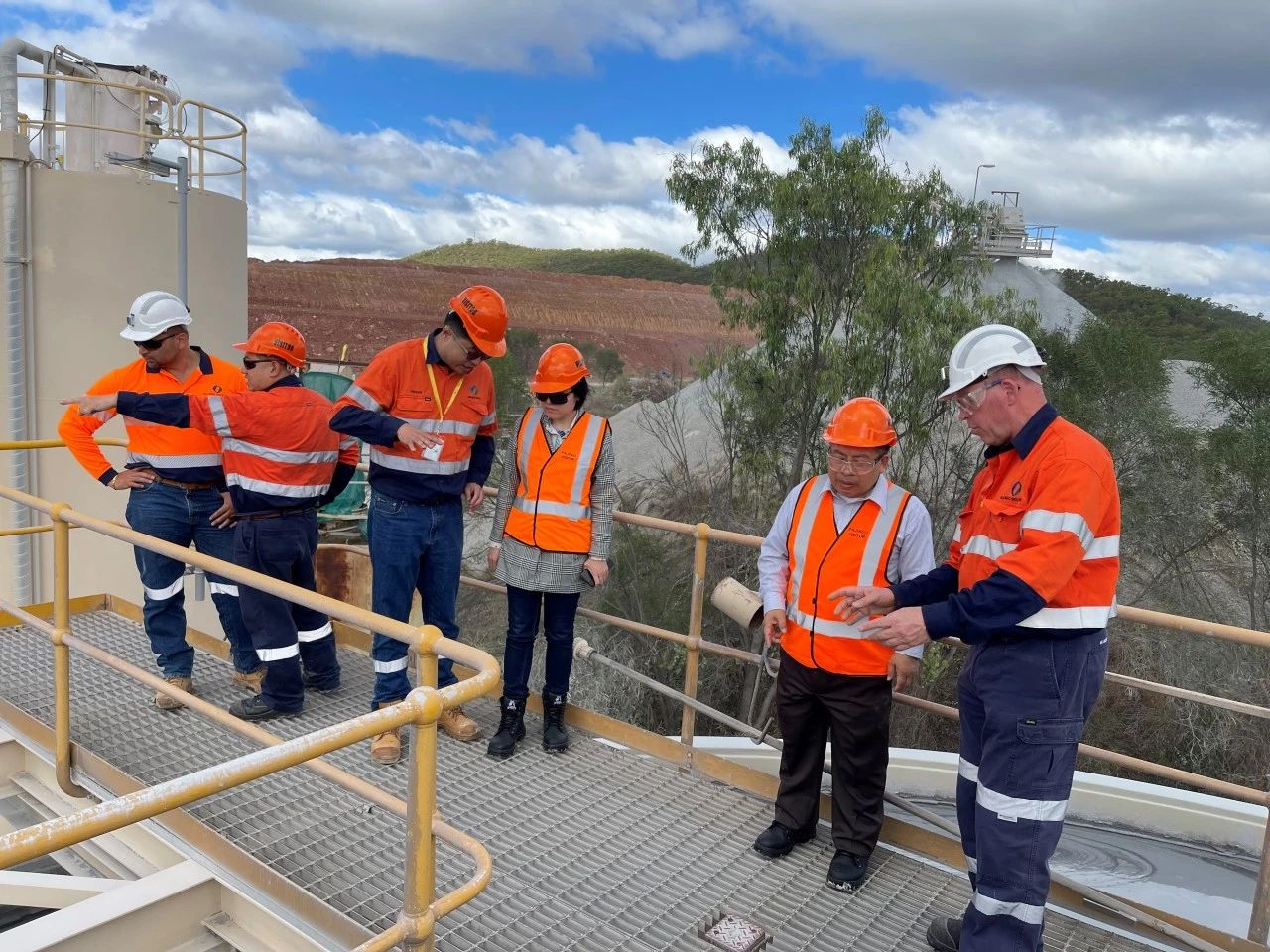 阮宗泽总领事一行在昆士兰州帕金戈矿区听取了公司关于帕金戈金矿生产经营、安全防护措施等介绍,并深入选矿、炼矿车间实地考察。帕金戈项目管理团队向领事代表团详细介绍了公司矿山项目的运营情况和发展战略,还有为融入当地社区所做的努力。阮宗泽总领事对于玉鑫控股在昆士兰州的业务发展表示赞赏,并对公司矿山管理团队的专业性和责任心给予了高度评价。他表示玉鑫控股在昆士兰州的业务发展为中澳中昆经贸合作和人文交流做出了贡献,他对公司的发展前景充满信心,并期待公司在中澳经贸间继续扮演重要的角色。
Consul General Ruan Zongze and his party learned about the company's introduction on the production, operation and safety protection measures of Pajingo Gold Mine in Queensland, and made in-depth field visits to the mineral processing and refining workshops. The Pajingo project management team introduced the operation situation and development strategy of the company's mine project to the consular delegation in detail, as well as the efforts made to integrate into the local community. Consul General Ruan Zongze expressed his appreciation for the business development of Yuxin Holdings in Queensland and spoke highly of the professionalism and responsibility of the company's mine management team. He said that the business development of Yuxin Holdings in Queensland has contributed to China- Australia and China-Queensland economic and trade cooperation, as well as cultural exchanges. At the same time, he was full of confidence in the company's development prospects and expected Yuxin Holdings to continue to play an important role in the economic and trade relations between China and Australia.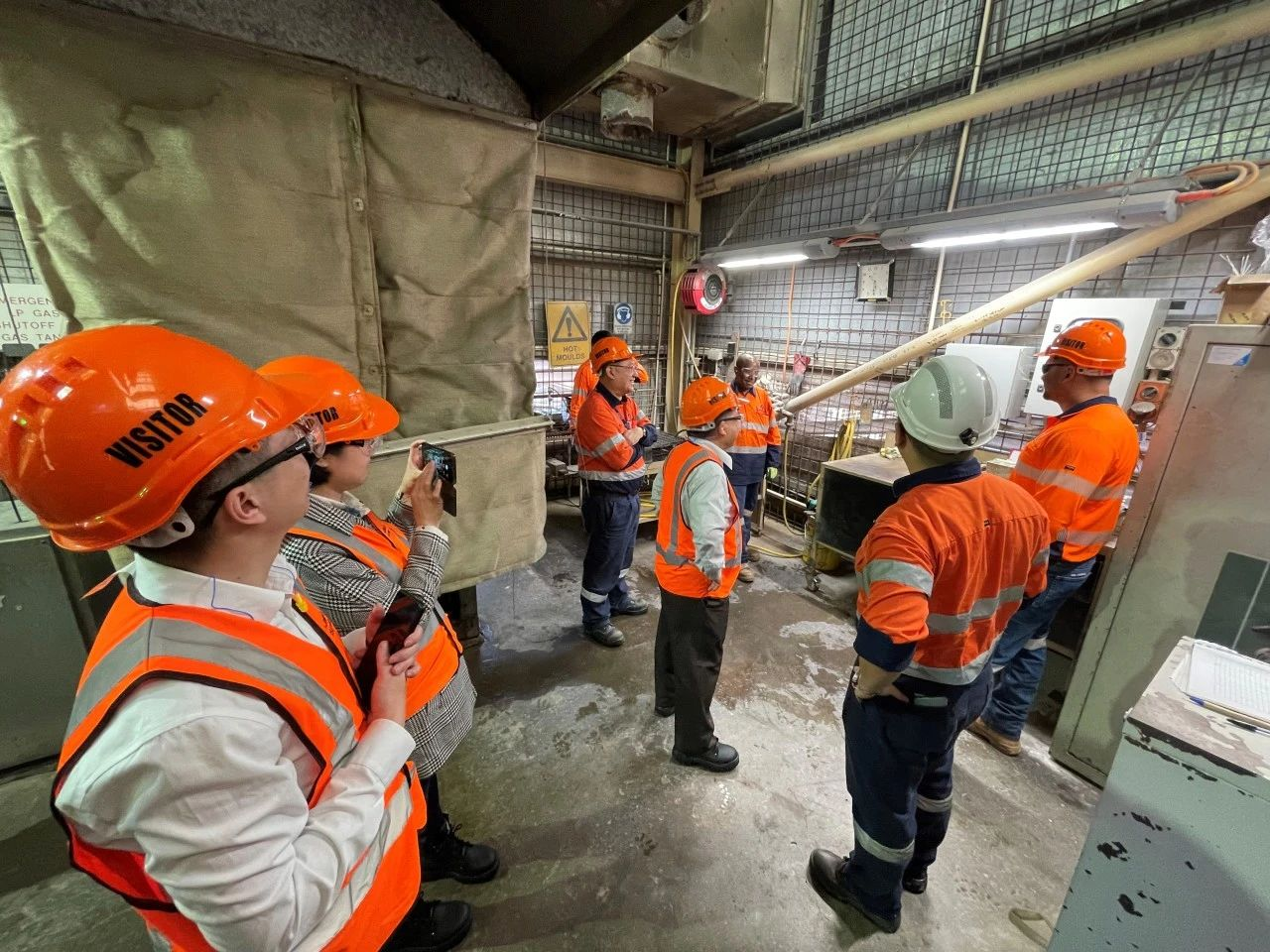 玉鑫控股管理人员感谢布里斯班领事馆长期以来对玉鑫控股公司的支持与关心,表示中澳友好关系为公司在当地稳健发展奠定了良好基础,公司将继续优化运营管理,注重安全生产,提高产业能级,全力保持矿区增产增效,承担起国有企业应有的社会责任与担当。立足中澳交流实际,公司将进一步拓宽合作领域,积极促进中澳经贸友好合作,切实做到以实际行动赋能公司高质量发展。
The executives of Yuxin Holdings thanked the Chinese Consulate in Brisbane for its long-term support and concern, and expressed that the friendly relationships between China and Australia have laid a good foundation for the steady development of the company in the local area. Yuxin Holdings will continue to optimize its operation and management, pay attention to safe production, improve the industrial level, make every effort to increase production and efficiency in Pajingo Gold Mine, and assume the due social responsibilities of state-owned enterprises. In the meanwhile, the company will further broaden the scope of cooperation based on the actual exchanges between China and Australia, actively promote China-Australia friendly economic and trade cooperation, and earnestly empower the company with high-quality development through practical actions.
布里斯班总领事馆相关人员和玉鑫控股管理人员参加活动。
Relevant personnel of Consulate General of The People's Republic of China in Brisbane and executives of Yuxin Holdings attended the event.